---
Mineral Wealth
---
Marine Life
---
Habitats
---
Fauna
---
Donations- Collections
---
Contact
---
Profile
CYPRUS MUSEUM OF NATURAL HISTORY
The first Museum of Natural History.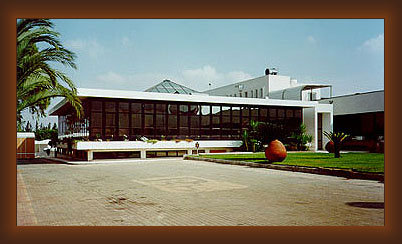 Within the framework of its versatile social and cultural contribution, The Photos Photiades Group founded in 1994, «The Photos Photiades Foundation», a Scientific and Cultural Institute of public benefit. Part of the Foundation's activities was the creation of the Cyprus Museum of Natural History in 1996; this was the first of a series of beneficial projects offered to the public.
The Museum operates in an especially designed building complex situated in the lovely gardens of the CARLSBERG Brewery, at a short distance from Nicosia. It is open to the public and free of charge. It is a remarkable, fully organized museum, of European standard, which contributes to the ample enlightenment of the public, on the flora, fauna and geology of Cyprus. The visitor can enjoy there a picturesque impression of Nature as well as a board cross-section of it.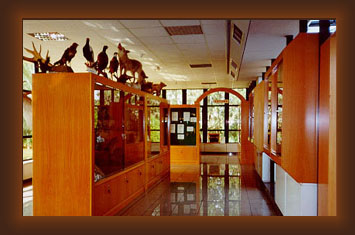 The Museum's collection includes about 2500 exhibits. The majority of the collection is made of stuffed mammals, birds, fish, reptiles and insects as well as rocks, minerals, semiprecious stones, shells, fossils etc.
A visit to the Cyprus Museum of Natural History may breathe a deeper love and interest in the study of Nature into the visitor, thus contributing to the collective effort to protect the environment.
The Museum is a history that has begun and is bound to keep on going. It never stops to be enriched and grow. There is therefore provision to extend the Museum to the nearby sites, when the existing building facility reaches full capacity. The «Photos Photiades Foundation» aspires to making the Cyprus Museum of Natural History, one of the most important of its kind in the Eastern Mediterranean area.

---
TOP OF THE PAGE